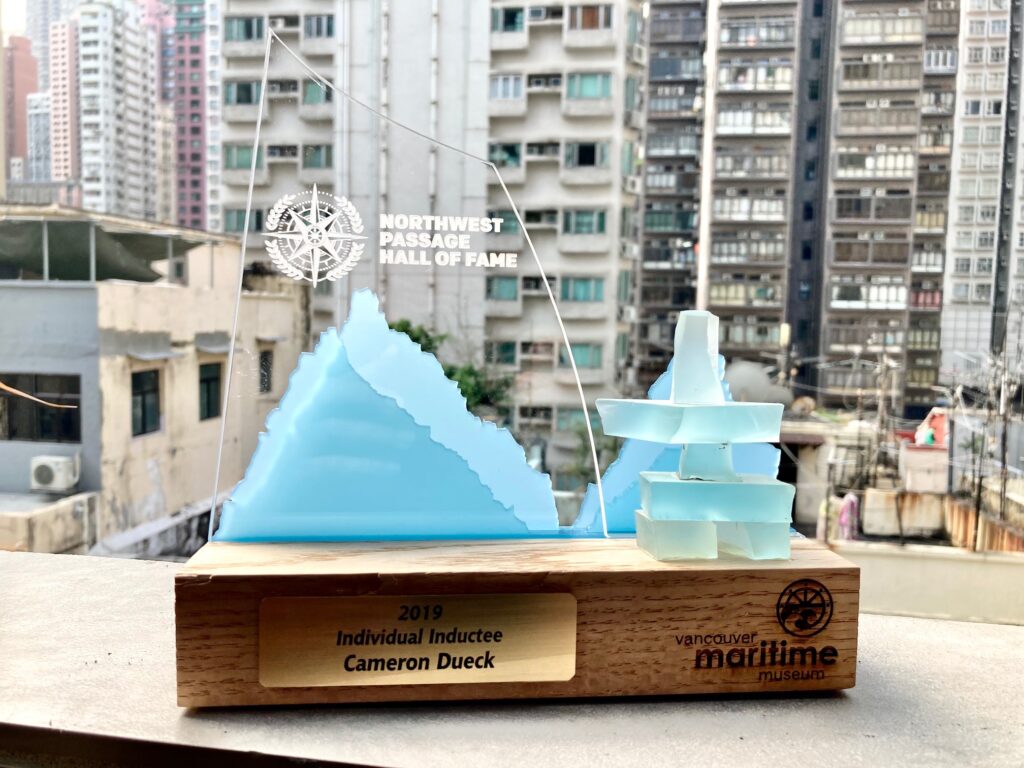 In 2019 I was inducted into the Vancouver Maritime Museum's Northwest Passage Hall of Fame. I was very honoured, but due to a mishmash of communications and scheduling, was unable to attend the ceremony. They promised to send me the physical award. Then Covid-19 hit, and packages were lost in purgatory.
But eventually the trophy did arrive, and it looks great in Hong Kong! Sincere thanks to those who nominated me, and to the VMM for this recognition. I share this honour with the crew of the Open Passage Expedition (Hanns, Tobias, Drew, Anna), and with S/Y Silent Sound.
Launched in 2017, the Northwest Passage Hall of Fame Awards were established by the VMM to celebrate important achievements in navigation and exploration of the waterways through the high Arctic. Each year, the awards honour one individual, one vessel, and one expedition to celebrate their achievements and historical significance.
I was inducted as an individual. The other 2019 inductees were the Hudsons's Bay Company Schooner the Fort McPherson (vessel) and the Northabout Expedition (Expedition).