MENNO MOTO

Menno Moto – A Journey Across the Americas in Search of My Mennonite Identity will be released by Biblioasis on March 24, 2020. You can pre-order the book on Amazon.
Praise for Menno Moto

"An engrossing account of an unusual adventure, beautifully written and full of much insight about the nature of identity in our ever-changing world, but also the constants that hold us together."–Adam Shoalts, national best-seller author of Beyond the Trees: A Journey Alone Across Canada's Arctic and A History of Canada in 10 Maps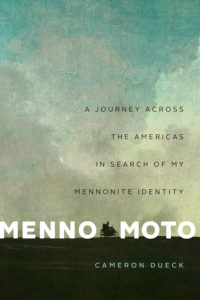 Across Latin America, from the plains of Mexico to the jungles of Paraguay, live a cloistered Germanic people. For nearly a century, they have kept their doors and their minds closed, separating their communities from a secular world they view as sinful.
The story of their search for religious and social independence began generations ago in Europe and led them, in the late 1800s, to Canada, where they enjoyed the freedoms they sought under the protection of a nascent government. Yet in the 1920s, when the country many still consider their motherland began to take shape as a nation and their separatism came under scrutiny, groups of Mennonites left for the promises of Latin America: unbroken land and new guarantees of freedom to create autonomous, ethnically pure colonies. There they live as if time stands still―an isolation with dark consequences.
In this memoir of an eight-month, 45,000 kilometre motorcycle journey across the Americas, Mennonite writer Cameron Dueck searches for common ground within his cultural diaspora. From skirmishes with secular neighbours over water rights in Mexico, to a mass-rape scandal in Bolivia, to the Green Hell of Paraguay and the wheat fields of Argentina, Dueck follows his ancestors south, finding reasons to both love and loathe his culture―and, in the process, finding himself.
THE NEW NORTHWEST PASSAGE

Cameron's first book, The New Northwest Passage, was published in Canada by Great Plains Publications and in the UK/Commonwealth by Sandstone Press. The book is available on both Amazon.com and Amazon.com.uk, in paperback and Kindle editions. It tells the story of his voyage through the Northwest Passage to learn more about how climate change is impacting Canada's Inuit population. The book was also reproduced as an interactive iPad app in partnership with Relish New Brand Experience.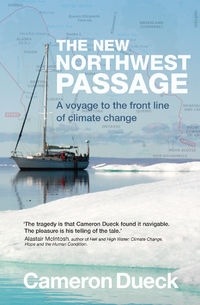 "Lots of people dream of quitting the rat—race, buying a boat and sailing away to the Caribbean or the South Pacific. But few do the first two and then embark on a voyage through the Northwest Passage. Hats off to Cameron Dueck: he acted, made good, and now he's written a compelling book about it." — Ken McGoogan, author of The Fatal Passage Quartet
"In an adventure worthy of Indiana Jones, Cameron Dueck sets out to find the 'Arctic Grail.'" — Michael Byers, author of Who Owns the Arctic?
"The book is an engrossing string of vignettes about life in the real Arctic, not the Arctic of tourism brochures and adventurers' tales. Dueck has a faithful and sympathetic ear for the people of the Arctic and how their lives are changing." — Clive Tesar, World Wildlife Fund
"Cameron Dueck's account of this journey makes a wonderful read — exciting, amusing, and above all, interesting." — E.C. Pielou, author of A Naturalist's Guide to the Arctic ". . . The New Northwest Passage nicely captures the joys and pitfalls of an Arctic journey." — Canadian Geographic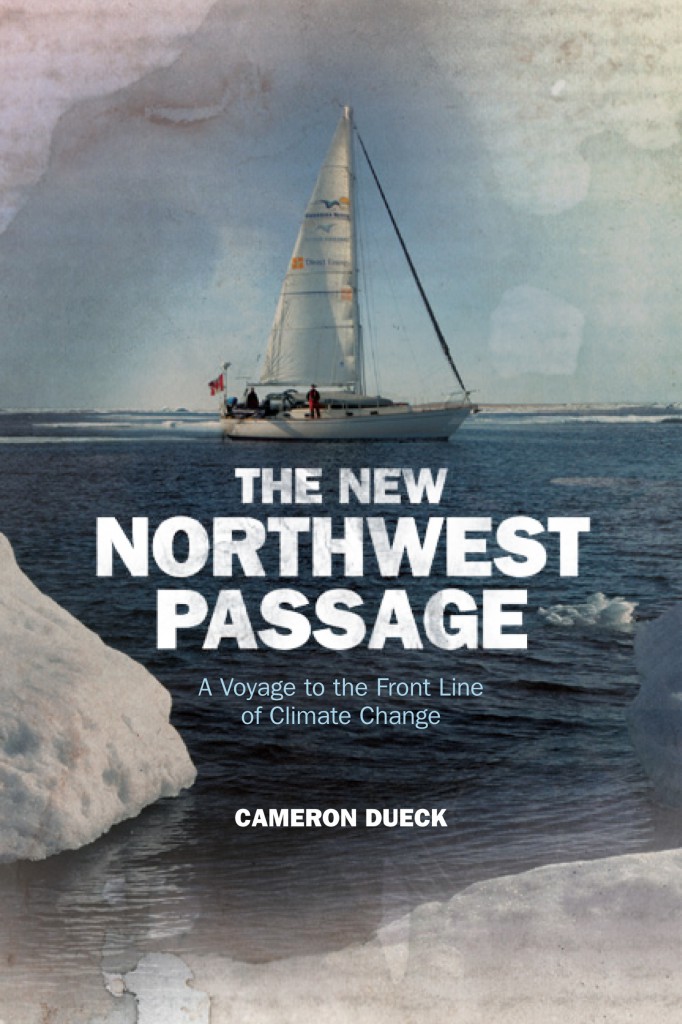 "In the hands of a good writer like Dueck, the story of the trip is engaging and hard to put down." — The Winnipeg Free Press
"Dueck presents an important portrait of a people and place in flux." — Quill & Quire
"This book will capture the imagination not only of all cruising sailors, but also of any armchair adventure, combining a route of historical importance with a personal storytelling style that offers a glimpse of the determination and inspiration needed to tackle such feat" — Sail World