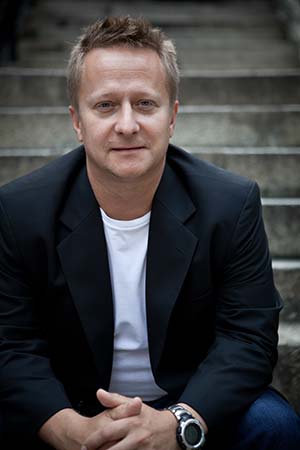 Cameron Dueck grew up in a Mennonite family on a remote turkey farm in the Canadian Prairies. His journalism career took off in Chicago, where he wrote about American agriculture while learning to sail on Lake Michigan during the weekends. He moved on to New York City, where he further whetted his appetite for the open sea and international news. He next joined Reuters as a correspondent in Singapore, where the idea of foreign ports and strange seas really took hold.
When Cameron quit that job he jumped aboard a yacht to sail from Thailand to the Mediterranean, dodging pirates off the coast of Yemen and braving dust storms on the Red Sea. He earned a Royal Yachting Association Offshore Yachtmaster qualification before setting off across the Atlantic Ocean. He soon returned to daily journalism, joining the South China Morning Post and then the Financial Times in Hong Kong.
In 2009 he once again jacked his day job for the sea, this time making a proper expedition of it. The Open Passage Expedition set sail for Canada's Northwest Passage to learn more about how climate change was impacting Inuit communities. The journey produced Cameron's first book, iPad app and documentary film, all titled The New Northwest Passage. Cameron was elected to the prestigious New York City-based Explorers Club in recognition of his Arctic voyage.
In 2012 Cameron set off on a personal journey of discovery, riding a motorcycle 45,000 kilometers from Canada to Argentina to research Menno Moto – A Journey in Search of My Mennonite Identity, a book about Mennonite culture in the Americas, which was released by Biblioasis in Spring, 2020.
Cameron lives in Hong Kong. His articles have been published by The Globe and Mail, Wall Street Journal, International Herald Tribune, Yachting World, Outpost Magazine, Cruising World, Outer Edge, Business Traveller Asia, Asia Pacific Boating, Prestige Magazine, South China Morning Post and Financial Times. He is also an engaging public speaker, having addressed audiences at COP15, TEDxHK, Shanghai International Literary Festival, the Royal Geographical Society and a wide variety of clubs and corporations across Europe, North America and Asia.
Follow Cameron on Instagram @cameron_dueck or Twitter @camerondueck