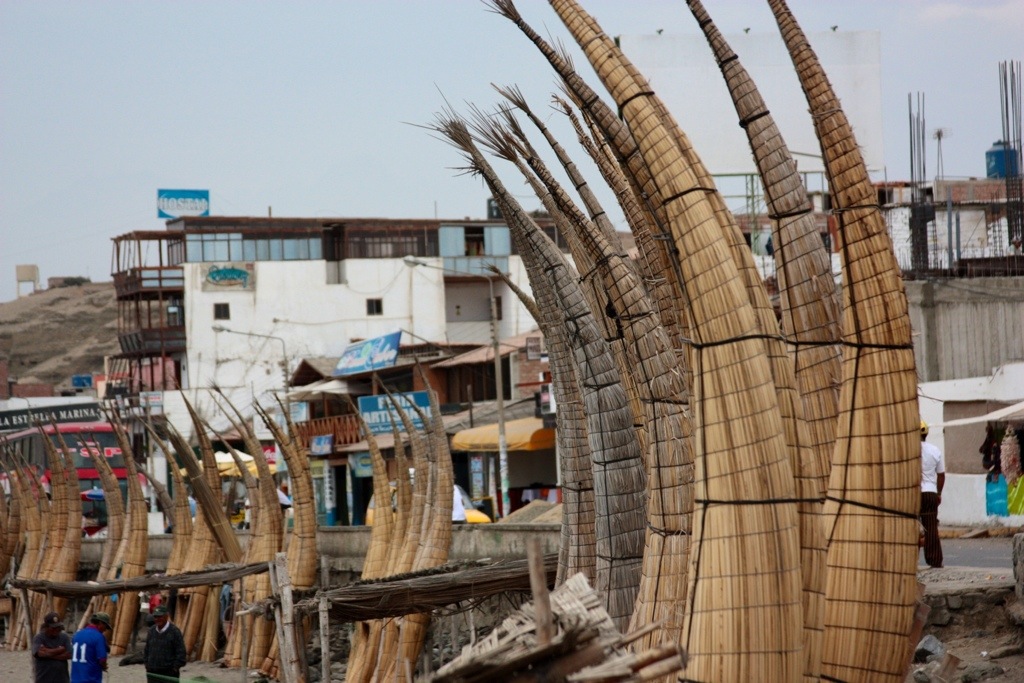 The fishermen in Huanchaco, Peru, which is on the coast just north of Lima, use an ancient reed boat to go fishing. One man, one boat. They kneel in them and paddle out to sea.
Huanchaco, Peru
Reed boat in Huanchaco.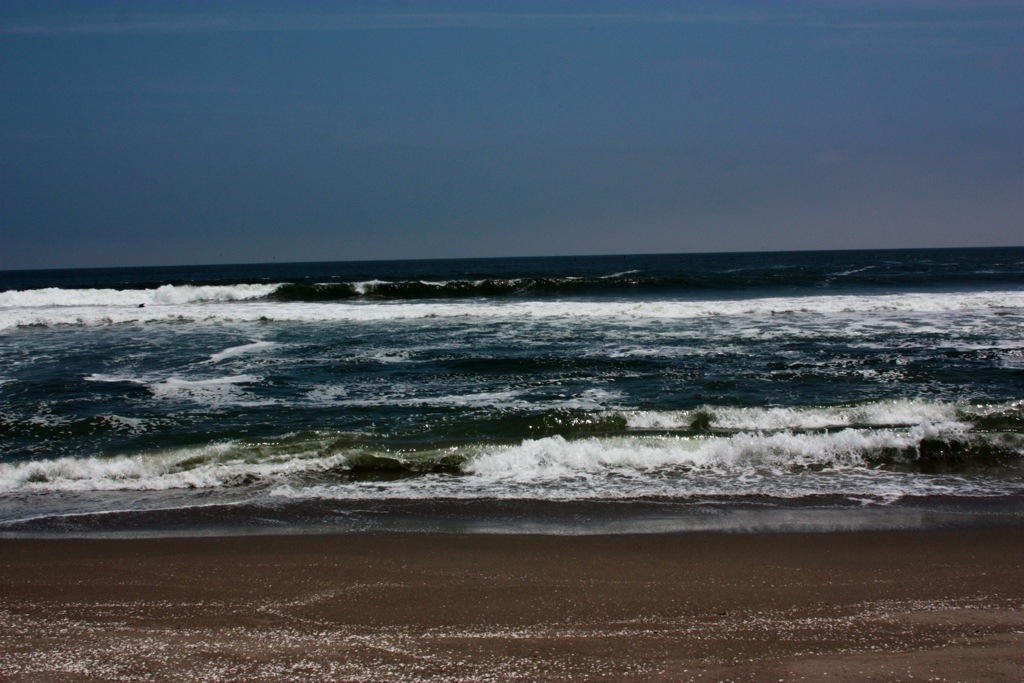 I spent more than a day driving along the Pacific Ocean coast. In Peru the desert leads right to the sea. When I saw the road would soon take me away from the sea I drove down to the beach for a bit. My first attempt — cutting through a luxury housing development to get to the sea — didn't turn out great. Thankfully the guards who came to chase me away also helped me get my bike unstuck from the soft sand. I drove a few more KM and found another access point where I could stop and say goodbye to the Pacific. I won't see it again on this trip.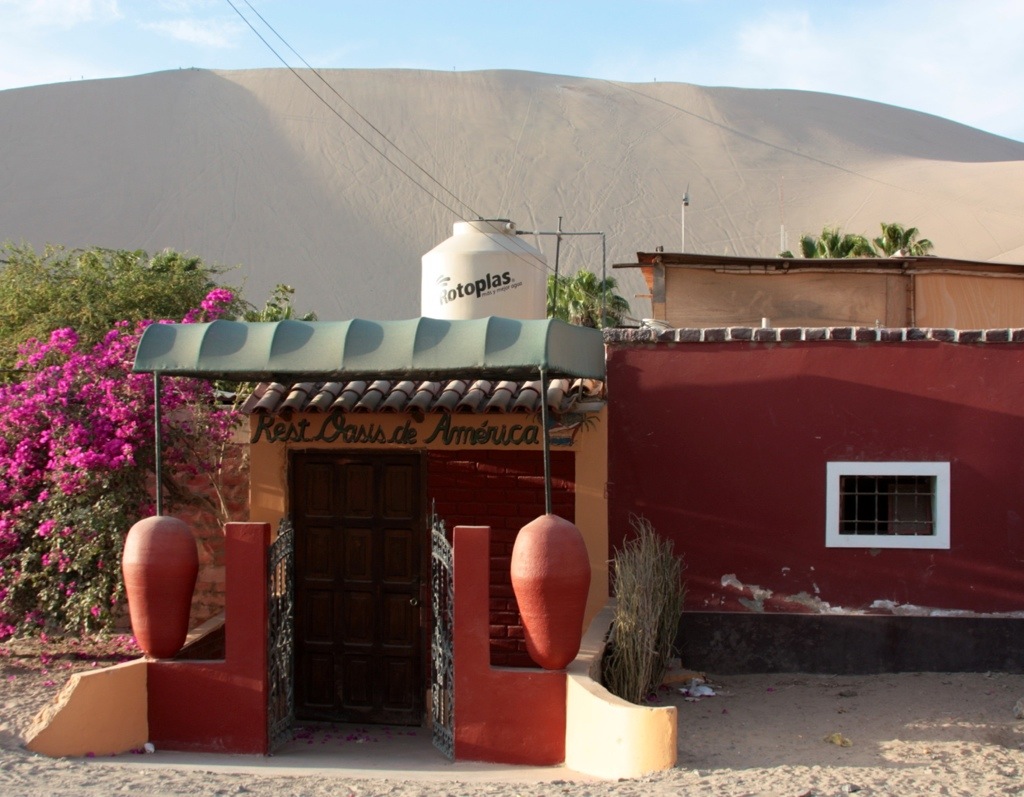 Hotel in Huacachina, a small oasis town near Ica, a city that was nearly destroyed by an earthquake a few years back. This place was overrun with tourists doing tourist things, like climbing into dune buggies to be driven around the sand, or paddling around the small lake on small boats. But it was still a nice setting.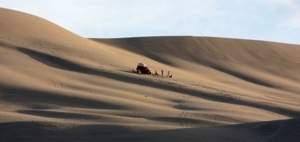 Sand…and more sand, and blue sky. That's the Peruvian coast in a nutshell.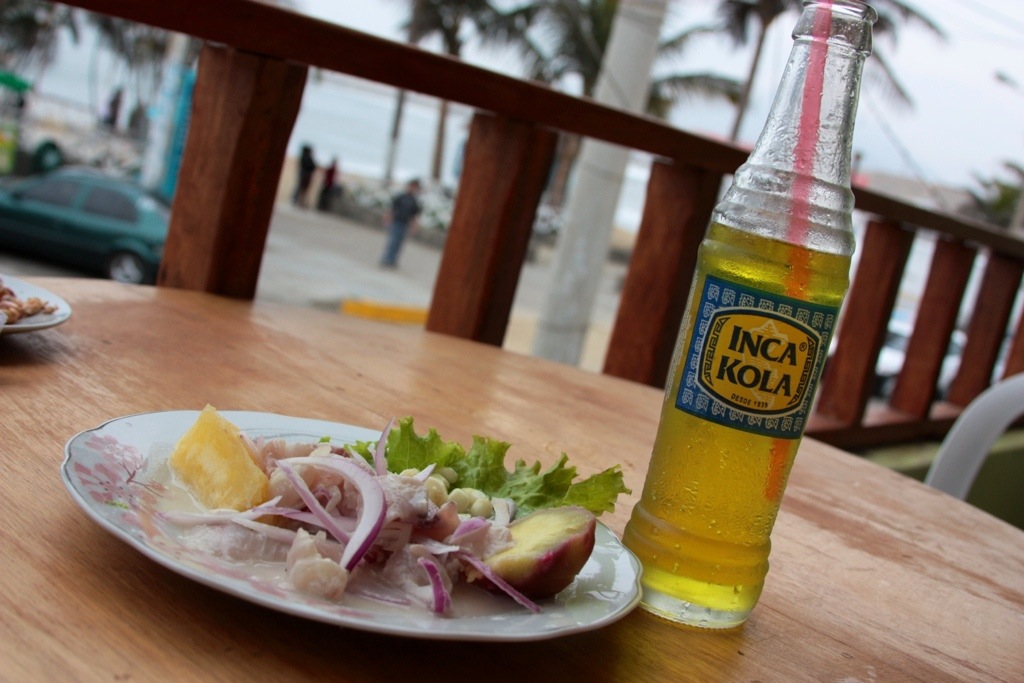 Ceviche, which is raw fresh fish marinated in lemon and chilli, and Inca Kola, the local soft drink. I've had my fill of both, although both are very good. They're both staples here.
Goodbye Pacific Ocean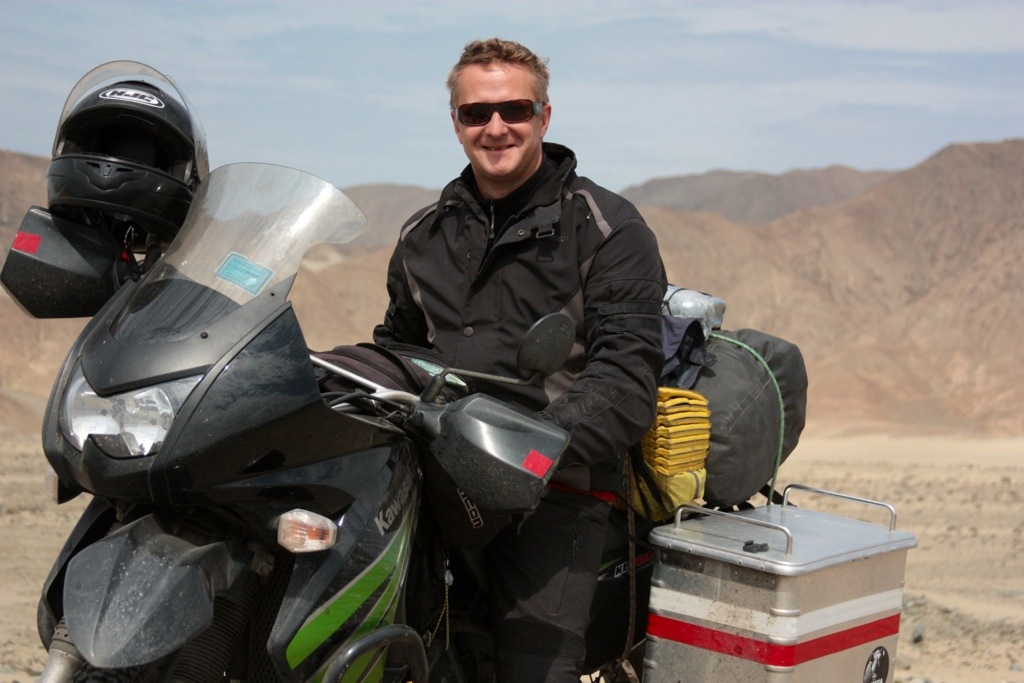 I'm still upright…
More sand and blue sky.
I found an odd little park, called Reserva Nacional Lomas de Lachay, formed by an oasis area in the desert. After days of arid, sandy, windy landscape, suddenly I was in a misty green jungle. The ecosystem is created by mist that forms in the area. It never rained, but my gear and I got soaked from the heavy mist. Lovely, mysterious little camping spot, and I had the whole reserve to myself.