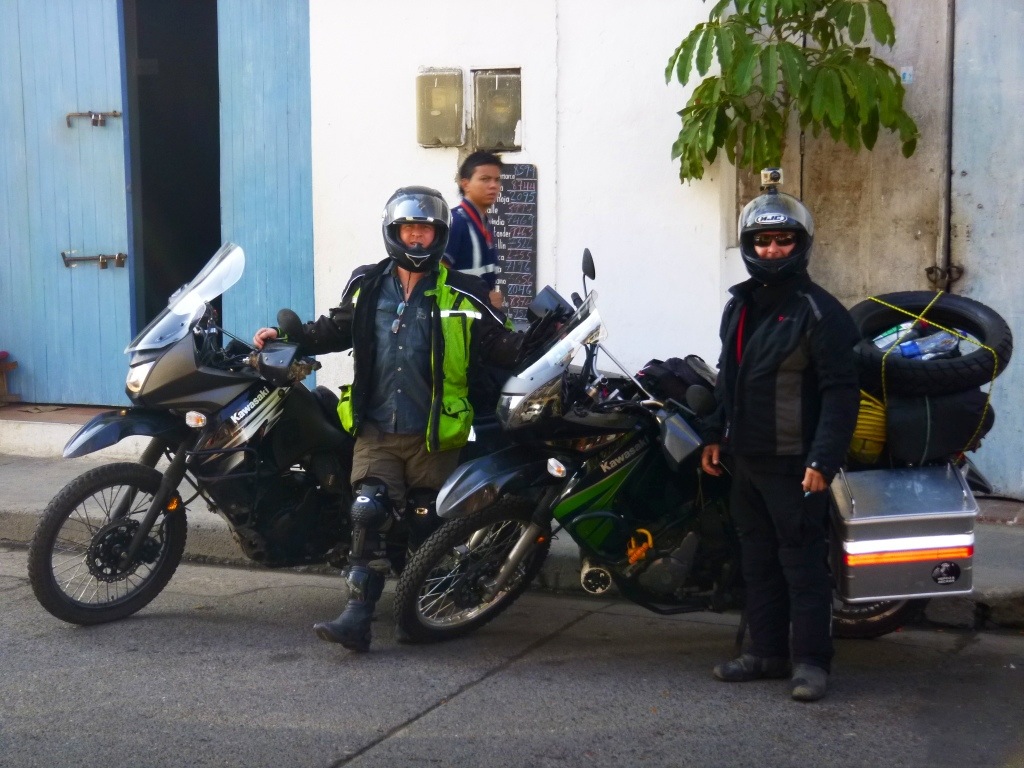 I met Dom Harris, another KLR 650 rider, on the boat over from Panama. We drove from Cartegena to Bucaramanga together, a marathon 15-hr ride through the mountains.
Stopped to make some adjustments to the bike, and as always a crowd gathers to ask questions.
I went hang gliding for the first time in Bucaramanga. Awesome views, plenty of fresh air.
After I left Bucaramanga I retuned to the road alone. I stopped in Barichara, a 300-year old colonial town, for the night.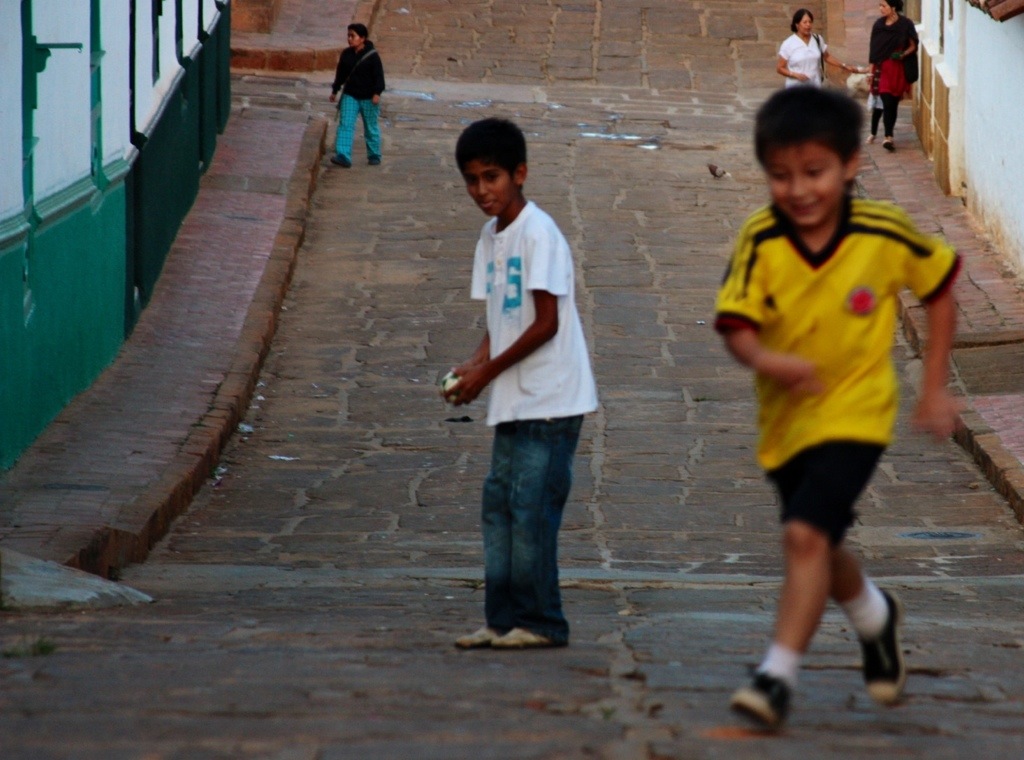 Kids playing ball in Barichara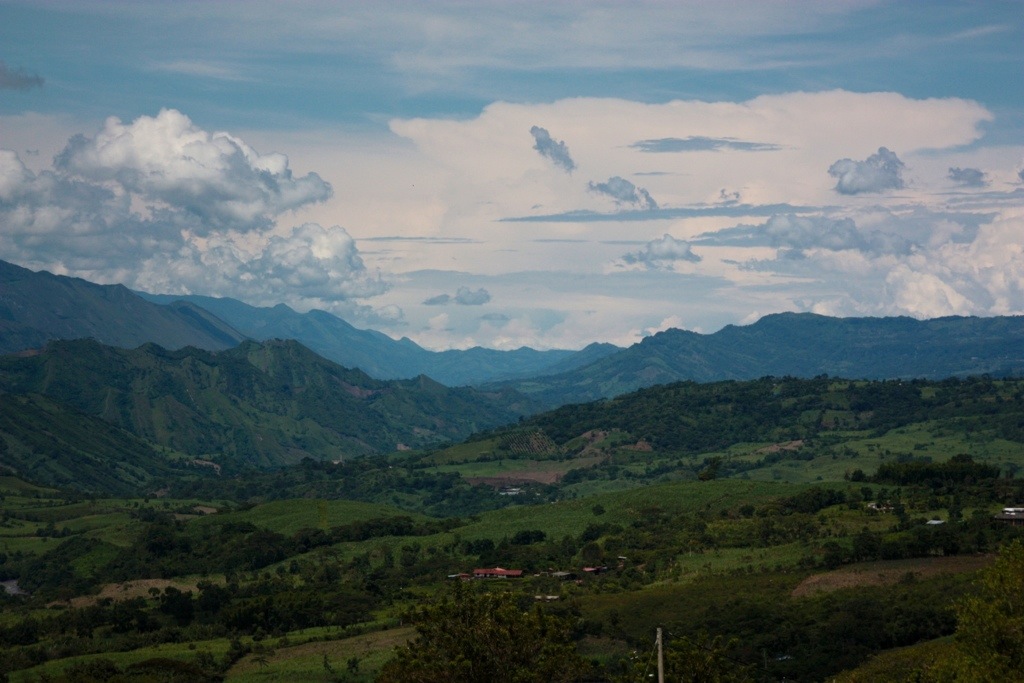 The scenery on the ride to Bogota. I had about 500 km of this…nearly drove off the road a few times. Crisp, cool mountain air.
A protest of sorts in Bogota. Plenty of cops.
Young Colombian taking in a punk rock concert in Plaza Bolivar.
Thanks to Utz-Jay and her amazing family in Bucaramanga for their hospitality. I stayed with them for several days, and they fed me, did my laundry, showed me around town, etc. These sort of people make traveling easy.