I'm very pleased that the young curators at JUMP CUT Independent Film Festival in Hong Kong have chosen to show my documentary, The New Northwest Passage!
The New Northwest Passage
Wednesday, April 16, 7pm (Contact the festival for tickets)
The Hive 21/F, 23 Luard Rd, Wanchai
It's a cool new pop-up festival happening in April using some very innovative spaces around Hong Kong, presented by Hong Kong Youth Arts Foundation and aimed at nurturing the next generation of independent filmmakers and consumers.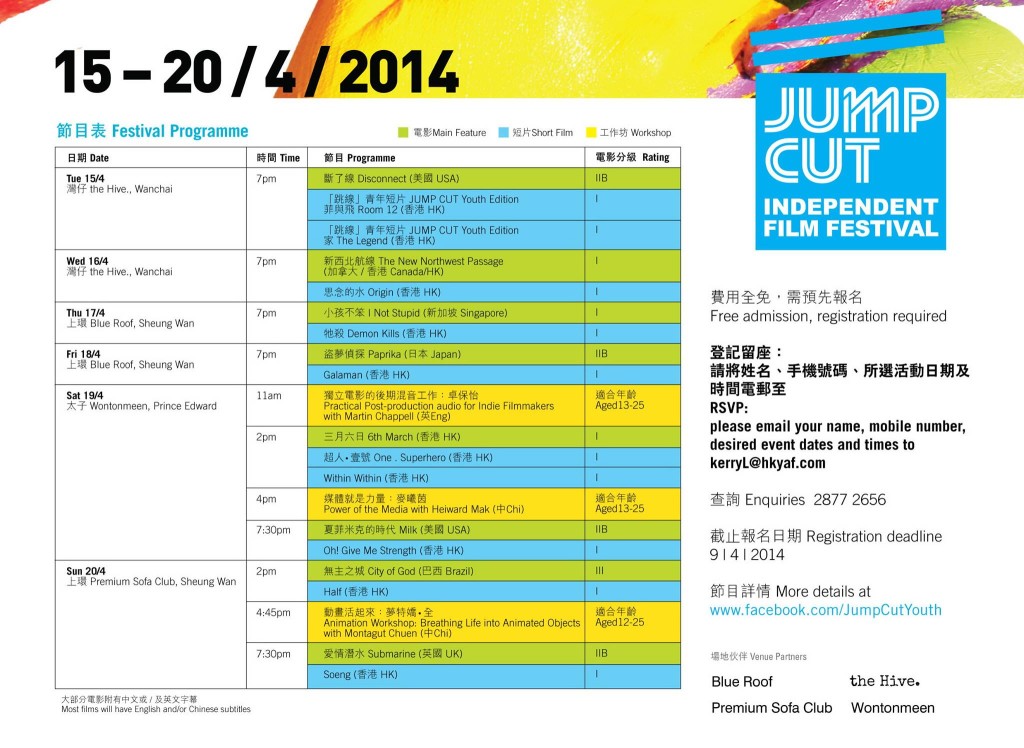 This festival is run entirely by the JUMP CUT youth committee, comprising passionate and determined young film-lovers selected through a recruitment process. With guidance from staff at YAF and experts from the industry, this team is given the thrilling but challenging task of running a festival. From curating the programme and selecting films to inviting guest speakers, writing reviews and organising scriptwriting and storyboarding workshops for other young people, the JUMP CUT youth committee experiences all the magic that happens behind the scenes.
By exposing young people to non-mainstream film culture and creating an intimate community of like-minded people, the youth committee is a place where ideas, experiences and emotions are shared, and where team members inspire one another.